Discover Titanic Replica Cruise Ship Propsals
---
Two engaging proposals and studies for a project to build a Titanic replica ship were brought forward based on the famous RMS Titanic. 
Certainly high profile projects the first one was by South African businessman Sarel Gous with a second more recent project by Australian businessman Clive Palmer that was announced in 2012 called Titanic 2. 
The Sarel Gous proposal despite discussions with Harland and Wolff in Belfast where the original Titanic ship was built proved too costly and never started though the Clive Palmer project started last year in 2012 is well under way.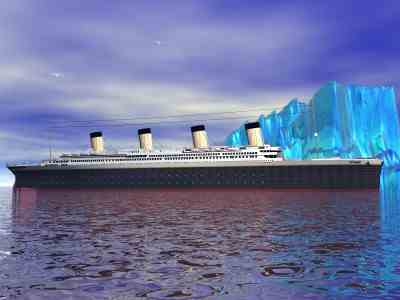 Titanic Replica Proposal by Sarel Gous
The project by the South African called Sarel Gous proposed building Titanic 2 in 1998. Gous wanted to fulfil his dream of building the ship and if the ship had been completed, at a length of 290 metres and a width of 33 metres it would have been the largest cruise liner in the world.
Despite knowing the original Titanic facts  that the ship had been constructed in Belfast he had originally considered constructing the ship in Durban, South Africa. 
However subsequent to that a feasibility study into the project led to discussions with Harland & Wolff shipyard in Belfast. This proposal was presented to Belfast City Council in June 2000. 
The total cost of the project was estimated at £600m. With such a high capital cost finance was tough to find and negotiations were held and an agreement was signed with a firm based in Monaco to help finance the construction.
At the time it was intended that construction would begin within the year . Interestingly, one of the titanic facts in common with the original set up was the brand name of the company that would operate the Replica Titanic . It was to be called the White Star Line, the same as the original Titanic built in 1912.
Design wise there was to be more lifeboats aboard this ship. So that really meant it would not be an exact copy. For example in the old Titanic the lifeboats were high but in this design and with modern regulations they could be no higher than 15m.
What's more the high costs ended up being the main reason that the project did not go ahead and in 2006 it was scrapped. 
---
Home to Uniquely northern Ireland
---