Ireland Genealogy northern Counties :
Antrim, Down, Derry and Tyrone
---
In addition to the home genealogy index see more on Ireland Genealogy northern Counties detailed below for some further sources of help that we found as well as those mentioned in the genealogy home page .
To extend your Ireland ancestry research online another very useful ancestry websites resource is a family search at www.ancestry.co.uk which has the largest online library of family history and family heritage information.
This includes census records, births, marriage and death records, military records and much more if you are searching your family tree.
Search Ancestry.co.uk records now!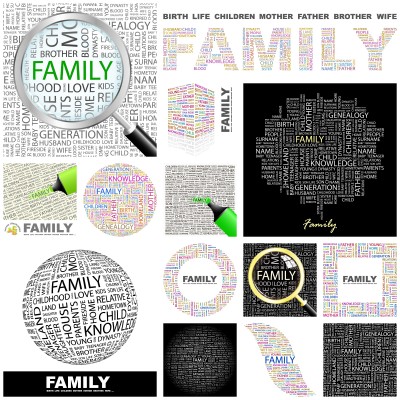 Image credit:
studiom1/123RF Stock Photo
;

Ireland Genealogy northern Counties:
County Tyrone
Genealogy Ireland-County Down
Through this group you will make contact with people who will help  you with your irish genealogy research.
Check the IGI (International Genealogy Index).
Search the Surname Index of Ros Davies' Co. Down site at
http://freepages.genealogy.rootsweb.com/~rosdavies/SURNAMES/Afrontpage.htm
Genealogy Ireland-County Antrim
Church Records
Church records are of particular value to anyone interested in tracing their family ancestry search. They usually contain the registers of baptisms, marriages and burials, many of which pre-date civil registration. For more information please read PRONI's Family Tree Series: 3 Church Records.
Many church baptisms and marriages, as well as some civil registrations are available online at Emerald Ancestors and/or Irish Genealogy.
Civil Registration
Civil Registers for births and deaths (from 1864) and registers of marriages (from 1845) are held by the General Registry Office (GRO). For more information please read PRONI's Your Family Tree Series: 25 General Register Office.
An index of Ireland Civil Registration including births, 1864-1958, marriages, 1845-1958, and deaths, 1864-1958 - is now available online. Search the Ireland Civil Registration Index.
Many civil registrations (as well as church baptisms and marriages) are available online at Emerald Ancestors and/or Irish Genealogy.
Finally for further sources on County Antrim, Try also www.antrim.rootsireland.ie
Genealogy Ireland-County Derry/Londonderry
The Heritage and Museum Service of Derry City Council, in conjunction with the Irish Family History Foundation, are promoting their website www.derry.rootsireland.ie, to assist those conducting irish genealogy and wanting to research and trace their family history.
Tracing your ancestral roots in the North West is now much easier with a database of over one million records from 1642-1922 of the ancestors of the people of Derry uploaded onto the website. 
The index allows for free searches with a pay-per-view option for records.
Genealogist
County Derry-Londonderry Genealogy Centre also offers a free advice service to anyone tracing their roots in the North West. Be it a query about place names, surname origins, sources to search or record offices to visit, visitors and locals alike are encouraged to forward their queries to Genealogist, Brian Mitchell.
An accredited member of the Association of Professional Genealogists in Ireland (M.A.P.G.I.) and has been involved in local, family and emigration research in the wider Derry area since 1982. Brian can be contacted at the Foyle Valley Railway Museum by email (genealogy@derrycity.gov.uk).
---
Top to Ireland Genealogy northern Counties
Return to Genealogy Ireland Home
Home to Uniquely northern Ireland
---