Fashion Street or Fashion Shop Online
---
What comes to mind as your favourite Fashion Street?
Do you prefer your online fashion boutiques in the comfort of your own home to purchase those authentic online discount handbags and price compare – or out on the High Street, in between pounding the pavements with a trusty friend or Mum?
Stats apparantly show its more or less even with a slight preference for the High Street.
With that in mind lets have a look at some famous street style fashion close to home and also in northern Ireland.
London Street Fashion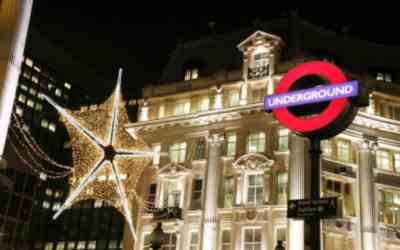 Image credit:
anizza/123RF Stock Photo
;
Mention of the words Fashion street and London and London's Oxford Street, Bond Street, Saville Row, Mayfair all those names spring immediately to mind.
These streets usually cater for designer outlets or labels or fashion houses. 
Famous streets in London include:
Oxford Street-This street has over 300 fashionable shops and is one of the world's busiest shopping streets 

running for over a mile and a half.

Regent Street-This is another upmarket street and includes famous places like Top Shop.

Bond Street-Situated in Mayfair even more upmarket that Oxford Street and Regent Street.

Saville Row-Really famous for tailoring and men's suits.  
Fashion Street Ireland:
Grafton Street Dublin
Closer to home in Ireland the very famous street called Grafton Street, Dublin Ireland is home to probably Ireland's premier fashion shops. It is a most beautiful street and most particularly at Christmas time when all the Christmas lighting creates a wonderful atmosphere.
Probably the most famous shop in Grafton Street Dublin and most cool place to be is the luxury Brown Thomas store.
Street Style Fashion in northern Ireland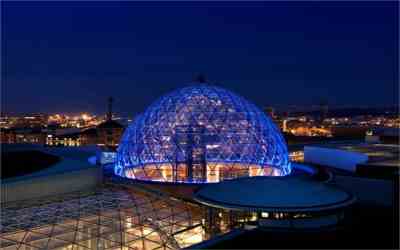 Our London equivalent in northern Ireland is probably Victoria Square, Belfast, County Antrim a real fashion spot and Belfast's number one shopping destination with all its fashionable clothes, fashion makeup and cheap handbags , anchored by House of Fraser department store.
There are great shops at all four levels with pedestrianised streets and topped by an iconic dome, with panoramic views across the city where many people have been known to propose. 
Image credit:
gpointstudio/123RF Stock Photo
;
The Lisburn Road, Belfast, County Antrim
The Lisburn Road is also one of Belfast's best known shopping district. There are over 100 shops in the area with restaurants.
It has developed into a very cosmopolitan area. This is mainly due to being very close to the main University which is Queen's University.  There are many fashion Boutiques, Jewellers, Health and Beauty Shops where you can pick up some cheap fashion jewelry or a nice fashion boot! As well as fashion of course there are arts shops, wine bars, and restaurants and maybe can compare to the London fashion street in our own way.
Linengreen, Moygashel, Dungannon, County Tyrone
Not so much a fashion street more maybe more a fashion area cluster of  outlets and a very popular one at that. The Linen Green is an exciting complex situated in Moygashel just outside Dungannon, County Tyrone approximately one hour from Belfast.
There is a oasis of outlets and the visitor has the choice of calling at chic shops such as Paul Costelloe Factory Outlet, Panache Shoe Company, Foxford and The Ulster Weavers Gift Store.
Foyleside, Derry-Londonderry
Foyleside Shopping Centre is probably the North West's premier shopping destination.
With over 50 top stores including Debenhams, M&S and Dunnes, Foyleside is home to the biggest and best retailers in fashion, beauty and entertainment!
---
Home to Uniquely-northern-Ireland
---