Inspirational Love Quotes
---
Inspirational love quotes from Ireland-once you get to know us you will find that at heart we are truly very romantic and are very inspirational!
You will find a richness and beauty in the sayings about love of our many famous local literary scholars that illustrate these true love quotes.
One of the most notable with his flamboyant dress and glittering conversation was Oscar Wilde who had many an inspirational life quote and was educated in Enniskillen, County Fermanagh, Northern Ireland.
Here are some examples of our literary scholars, firstly from Oscar Wilde :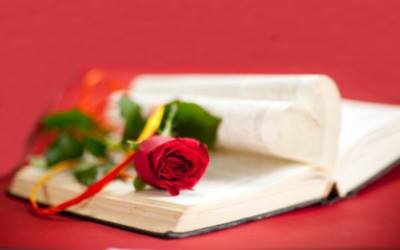 Image credit:
borzywoj/123RF Stock Photo
;
Inspirational Love Quotes:
Oscar Wilde-IrIsh writer and poet
The consciousness of loving and being loved brings a warmth and richness to life that nothing else can bring.
Keep love in your heart. A life without it is like a sunless garden when the flowers are dead.
I see when men love women they give them a little of their lives. But women when they love give everything.
To love oneself is the beginning of a lifelong romance.
Women are never disarmed by compliments. Men always are. That is the difference between the sexes.
Women are made to be loved not understood.
Never love anyone who treats you like you are ordinary.
One should always be in love. That is the reason one should should never marry.
Oscar Wilde was not alone in his love quotes and here are some more sayings about love from other well known Irish writers and poets.
Inspirational Love Quotes: Other Irish Writers/Poets
She danced a jig, she sung a song that took my heart away. 


William Allingham
What the heart knows today, the head will understand tomorrow
You must be able to give before you can be fit to receive.
James Stephens
How far away the stars seem and how far is our first kiss, and ah, how old my heart.
William Butler Yeats
I chose my wife as I chose my wedding gown, for qualities that would wear well.
Oliver Goldsmith
A friendship that like love is warm; A love like friendship, steady.
Thomas Moore
There is no magician like love
Marguerite Blessington
Sayings about love-Irish Blessings
Finally some sayings about love often come in the form of Irish blessings:
An Irish Blessing Poem
May you enjoy the four greatest blessings:
Honest work to occupy you.
A hearty appetite to sustain you.
A good woman to love you.
And a wink from the God above.
---
Top to Inspirational Love Quotes
Return to Inspirational Life Quotes
Home to Uniquely northern Ireland
---