Walking Tours of Ireland-northern ireland area

---
The best walking tours of Ireland in northern areas Ireland are just being out and about to admire the scenery. The areas are ideally combined with nature to offer the best walking tour, so whether you want to go on a walking holiday, join the fun of a walking festival or simply branch out on your own self-guided tour, there's something for everyone on this idyllic island.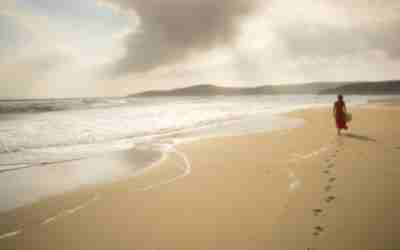 We may be renowned for our 40 shades of green but there is a lot more to our Ireland landscapes-we are bestowed with a glorious coastline that boasts ruggedly isolated inlets, as well as wide golden beaches stretching as far as the eye can see . 
Some areas, though, if you are planning an ireland walking tour have captured the imagination with their utterly picturesque landscapes and diverse range of flora and fauna, and have been designated Areas of Outstanding Natural Beauty as a result.
The one key if you are doing an Ireland walking tour for sure you should take your time, enjoy the sights.
Free Walking Tours of Ireland:
This is a great website for a definitive guide to walking -the beauty and variety of the Northern Ireland landscape, the compact distances and ever-changing vistas make this a wonderful place to explore on foot. This is your definitive guide to walking in Northern Ireland.
It details short walks, medium walks, long walks. 
You can simply click on each of the highlighted walking areas to receive information on suggested walking itineraries, events, day trips, short breaks and special offers for each destination.
Other walking Tours:
Belfast City Walking tours
The original Titanic Walking Tour, now in its 5th year, offers access to original key sites.
All guides are Titanic enthusiasts and provide great humour and a world of information to make your visit  an experience you will cherish for many years to come.
An enjoyable Tour with informative material and good humour . Stops for lunch at The Pump-House Cafe too.
Tours 7 days a week from the front of the New Titanic visitor attraction, Queens island ,Belfast.
Belfast walking tour takes you around the centre of Belfast. Its 3 hours covers most of the sights in and around the city centre.
Its a quick witted positive side of a city. From the Belfast before the troubles through the darks days of the 60s and 70s to the city emerging as a major tourist destination. Spend a few hours walking and you'll get to know the city itself. You'll hear first hand stories that will make you smile and think. This tour has been consistently voted in the top 5 of Trip Advisor's attractions in Belfast.
Derry City Walking Tours
Historic walking tours of Derry~Londonderry, a must for locals and visitors! Enjoy 'local craic' with local knowledgeable guides.
Donegal Walking Tours
Some amazing walks with Sean Mullan and have a wonderful time. Enjoy mountains, woods, cliffs and lakes!!
---
Top to walking tours of ireland
Home to Uniquely northern Ireland
---