Ireland Golf Courses

---
Ireland Golf Courses will have you spoilt for choice and of course you will have seen some of our beautiful courses played out in the Irish Open held every year.
You will through these pages begin to get a feel for our courses here in Ireland and more particularly we will of course concentrate more on the golf courses in northern Ireland. For example, one of the most famous and great courses of Ireland, Royal Portrush is on the Antrim coastline and hosted the Irish Open very recently.
If you are interested in playing golf courses in Ireland and are looking for a golf tour operator who offers Ireland golf trips you could go to golfbreaks.com who can put together an Irish golf holiday.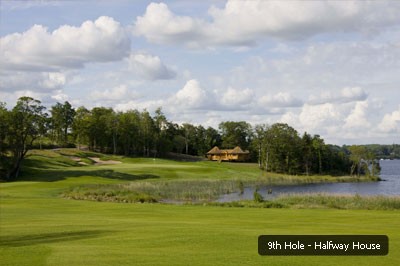 Photo courtesy Lough Erne Golf Resort
What do Ireland Courses have to offer? Well in a few words-some absolutely world class golf courses. You will see some of the best and finest championship courses.
There has been huge international media interest in Northern Ireland golf here since our 3 recent major champions Darren Clarke , Rory Mc Ilroy and Graeme McDowell in just 13 months, each took the highest pinnacle in world golf prizes. Top sportsmen competing at the highest level with worldwide class and winning.
Rory was also the professional attached to Lough Erne Golf Resort, County Fermanagh, Northern Ireland for a number of years on his way to becoming the world's number 1 golfer.
What sort of Ireland golf courses are there?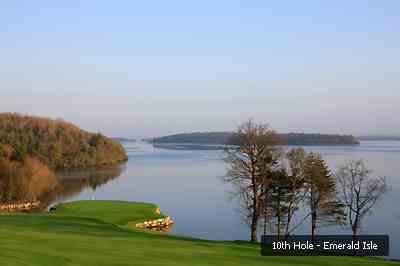 Image credit:
morrbyte/123RF Stock Photo
;
Northern Ireland being recently described as the golfing capital of the world is an ideal place for a Ireland Golf vacation. 
On the subject of an Ireland golf course what can you expect ? There are firstly a whole series of lovely links along the coasts of County Down, County Donegal, County Antrim and County Derry-Londonderry-a dozen courses within five miles of Belfast City Hall.
Click on the links below to take you a quick tour of some of our best courses here in northern Ireland and also a further selection organised by county.
Mentioned earlier there the famous fairways of championship courses like Royal Portrush and Royal County Down. Both of these are continually ranked in the top few golf courses you will find anywhere in the world and offer great links golf in Ireland.
For access to any particular course, you can usually expect to get a round but watch out for weekend competitions, open competitions, public holidays, and even exceptionally good weather! as these may reduce your options so it is prudent to make contact with the club beforehand.
Green fees are usually moderate in most clubs, £20-£50 and reductions can be negotiated for groups and visiting golf societies. However the higher end clubs may cost you more. Some clubs have reduced rates for visitors playing with a member. Others offer lower rates for young people. 
---
Return to Ireland Golf Resources
Home to Uniquely northern Ireland
---